08/03/2012

Altrad annual report 2011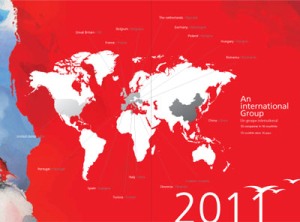 ALTRAD Belle is pleased to announce that our 2011 Financial Results are now available
In 2009-2010 the Group demonstrated its ability to react quickly in a difficult international environment - one which, above all, lacked visibility. With the result that on a like-for-like basis, turnover progressed by 6%.
This financial year (September 2010 - August 2011), characterized by highly contrasting periods, has produced a turnover of 494 million, representing 18.4% in growth. Even on a comparative basis the 11% increase is far higher than for the previous financial year thanks to double-digit growth, namely in the mixer division and the industrial scaffold hire division, yielding an operating profit of 33 M€.
For the full report click HERE.