18/02/2019
Altrad Belle Expands RPX 35 Line-Up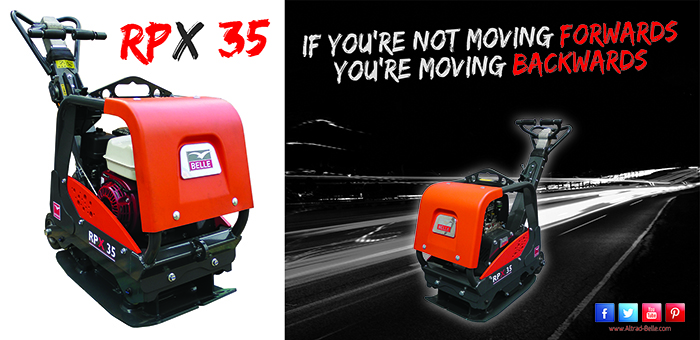 With their robust design and following extensive in-house testing there is now a NEW increased line-up of British manufactured REVERSIBLE PLATES from Altrad Belle - the No1 Supplier for Light Construction Equipment.
Built for the harshest site conditions the range offers integrated wheels as standard for safe and easy transportation.
Now powered by either a Hatz 1B20 diesel or NEW Honda GX200 petrol engine and in sizes ranging from 40cm wide to 60 cm wide with 35kN of compaction these units offer versatility for all applications
With an Electric Start option on the Hatz diesel range of machines; with key ignition & LED warning lamps; all powered by a Lithium ion battery this totally eliminates the need for operator training associated with manual starting.
With high compaction force for fast work and deep compaction; allied to superb gradeability for trench work and industry leading HAV's allowing for long periods of safe use; these machines are now the UK contractors No1 choice
The new RPX Range of Reversible Plate Compactors from Altrad Belle means that "If you are not moving forwards; You are moving backwards"
To view the full range of RPX 35 Reversible Plates click here