Home
->
News
-> Altrad Belle are one of 130 key suppliers exhibiting at the Travis Perkins 2019 Conference Week
30/01/2019
Altrad Belle are one of 130 key suppliers exhibiting at the Travis Perkins 2019 Conference Week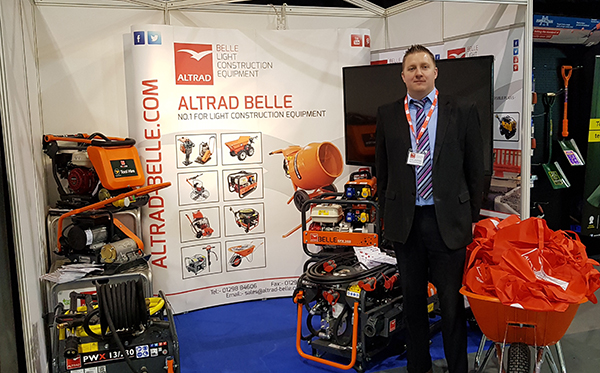 Altrad Belle are one of 130 key suppliers exhibiting at the Travis Perkins 2019 Conference Week at the International Centre in Telford.
With in excess of 1500 personel from across all sectors of the Travis Perkins business coming through the doors of the centre this week, exhibitors are sure of being well engaged.
Altrad Belle will be showcasing products from all categories of its extensive range but the main focus is sure to fall on:
#Eco friendly Electric Plate Compactors
#The indestructable Belle Warrior Wheelbarrow
#High performace Bulldog Power Pack & Low Hand and Arm Vibration Breaker
# New & increased range of rental proof Generators
Pictured is Colin Andrews Regional Sales Manager.