11/10/2017
HAE Trade Fair and Convention Oct-17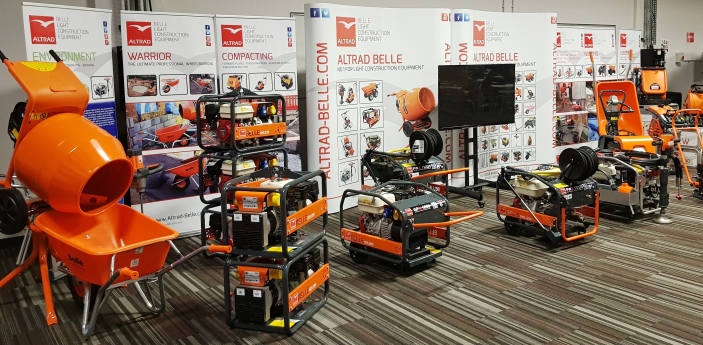 All set up for the HAE Trade Fair and Convention at the Ricoh Arena Coventry.
Lots to talk about with the new range of Generators and Power Washers on display along with a practical demonstration of the new RPX Reversible Plates and how easy they are to move on site with their integrated wheels.
Visitors can take advantage of some fantastic "Show Only Deals" when visiting the ALTRAD Belle stand on Wednesday or Thursday.