07/12/2015
Altrad Belle In Partnership with ALC / MOD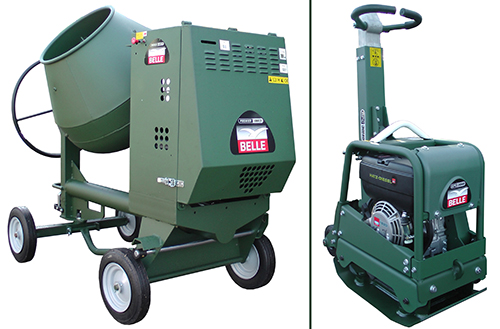 It is with great pleasure that we have been working in partnership with ALC and the MOD to manufacture, to MOD specifications, two machines from the ALTRAD Belle Range.
The first machines supplied were the
Premier 100XT Concrete Mixer
fitted with Yanmar Diesel Electric Start Engines. This was selected based on the proven long-term durability and reliability of the unit. To finish the machine off, a non-reflective powder coating was applied in the MOD's colours. The results spoke for themselves with all parties extremely pleased with the professional standard of finish achieved.
Supplied alongside the Premier 100XT Concrete Mixer's were the
ALTRAD Belle
RPC 30/40D Reversible Plate Compactors
, which were fitted with a Hatz Diesel Engine. These machines have been well proven throughout the UK, being specified by many of the national plant hire companies for their reliability.
As with the mixers, these machines were also supplied with a non-reflective powder coating to the required specifications. One of the challenges for these machines however were the plastics. These are notoriously difficult to give 100% colour match to the powder coating. The results were outstanding, working closely with our plastics company we managed to achieve a fantastic finish.
This project really did highlight the flexibility of ALTRAD Belle when working with our partners, and what is achievable.
A great project with great partners. We look forward to next time.