12/12/2014

Altrad Belle Does Christmas Jumper Day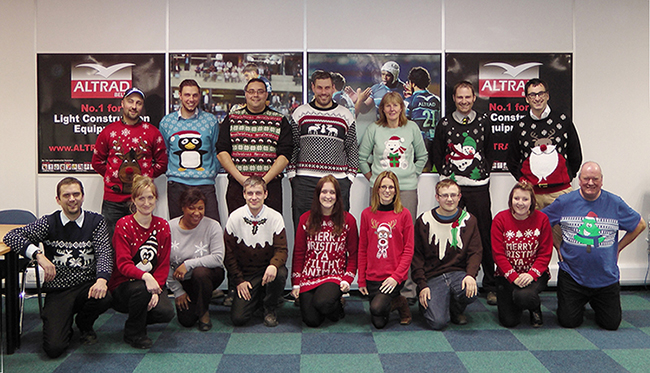 <
A touch of colour was brough to the Peak District this week as a selection of staff from the Altrad Belle head office in Sheen in the Staffordshire Moorlands took part in the national Christmas Jumper Day to raise money for the charity 'Save The Children'.
A total of £83 was raised by staff who donated money to wear a Christmas Jumper and also took part in a Christmas Jumper Day Sweepstake Kit where the aim was to guess what Christmas themed image was on Jon Snow's jumper.
The total raised will be doubled by the UK Goverment, which means thanks to all participating staff, £166 was raised for the charity.